August 27, charm Kunlun Mountain situation in Golmud Gwen cultural tourism promotion meeting held.
Qinghai News Network Damei Qinghai client News (Reporter Chen Yufan Yongtao Photography report) August 27," charm Kunlun Mountain situation in Golmud "Gwen cultural tourism promotion meeting held.
Wenzhou and Golmud became friendly cities in 2010. In the past ten years, travel agencies of the two places have maintained good communication and cooperation. Through the normalization of cultural exchanges, the concretization of intellectual assistance and the continuation of tourism cooperation, Wenzhou has continuously transported tourists to Golmud to help the development of Golmud tourism.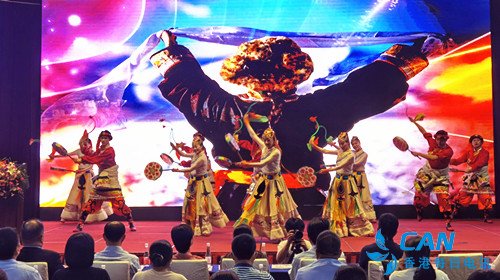 At the same time, Golmud provides Wenzhou tourists with free travel through Golmud and all tourist scenic spots in Haixi. And at the critical moment of Wenzhou epidemic prevention and control, Golmud organized a loving motorcade to send 510 tons of epidemic prevention materials to Wenzhou, so that Wenzhou deeply felt the deep feelings and friendship from 3300 kilometers away.
Golmud is located in the western part of the Qinghai-Tibet Plateau and the central and southern part of the Qaidam Basin. It is a new industrial city rising rapidly because of the construction of Qinghai-Tibet Highway and the development of resources in the Qaidam Basin. It is rich in tourist resources, colorful folk customs, long history and culture. It is the golden zone of Qinghai's rich tourist resources. It has natural wonders such as the source of the Yangtze River, Wanzhang Salt Bridge, Kunlun Snow View and Hanhai Sunrise. It includes Kunlun tourist area, General Building Park, Luneng Multi-energy Complementary Integration and Optimization Demonstration Project Tourism Area, Nomiu Valley Provincial Scenic spot, Populus Populus Forest Provincial Nature Reserve, Char Khan Salt Lake scenic spots, Kunlun Grand Canyon, Dongtai Jinel Lake and other tourist attractions, spread flat peach feast, Niulang Weaver, Nuwa fill the sky, Chang' e running to the moon and other myths and legends.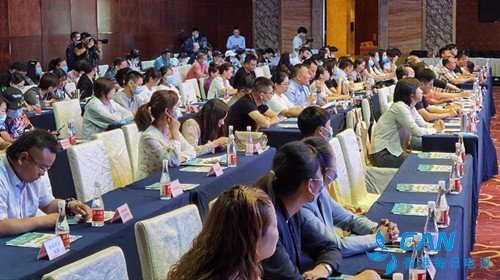 In recent years, Golmud City, relying on its location advantages and resource endowment, and in accordance with the new requirements of the tourism planning of Qinghai Province, has opened up a number of cultural tourist attractions and boutique tourist routes with the theme of Kunlun culture around the "one vertical, lines, three corridors, three plates ", and has formed a cultural tourism system characterized by plateau sightseeing, industrial tourism, Taoist pilgrimage, mountaineering exploration and folk customs experience. It has formed a tourist route with plateau characteristics and strong national flavor, such as automobile exploration of the roof of the Qinghai-Tibet Plateau, Taoist search for ancestors in Kunlun Mountain, sightseeing of Charhan Salt Lake, and exploration of Yuzhu Peak mountaineering.
"We hope that the next step of cooperation between the two places will be to push for a deeper degree, to seek a higher quality, to continue to deepen cultural exchanges and to increase tourism cooperation. Through the treatment and recuperation policy and Golmud tourism measures, docking to attract more Wenzhou people to Golmud recuperation vacation. The cultural travel is a big industry, from the current domestic economic circulation, our exchange and cooperation should extend to the cultural travel industry, to expand the connotation of cooperation, in cooperation and help to see the actual effect, high quality ." Wenzhou Culture, Radio, Television and Tourism Bureau Director Zhu Yunhua said.
(责任编辑:张焱)